Fundraising With World's Finest Chocolates;
What are they selling? CHOCOLATE!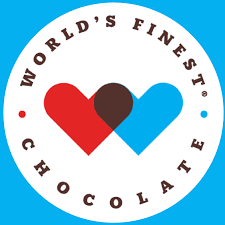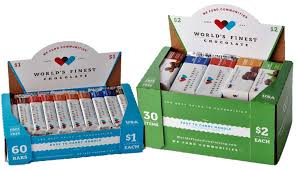 $1.00 AND $2.00 SELLING CANDY BARS
4 DIFFERENT CARRIERS TO FIT YOUR TASTE!
ALMOND, CRISP, CARAMEL, WAFER, MILK AND DARK CHOCOLATE
UP TO 45% PROFIT PLUS BONUS!
WORLDS FINEST CHOCOLATE PROFIT
PROFIT: 8-49 carriers 40% PROFIT
50+ carriers 45% PROFIT
Free boxes provided to cover prize incentives and shipping charge of $95.00 for orders of 50 boxes or more.