Want More Information? Click Here
Fundraising With World's Finest Chocolates;
What are they selling? CHOCOLATE!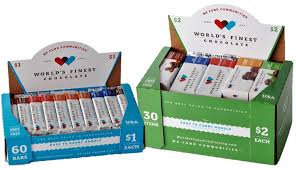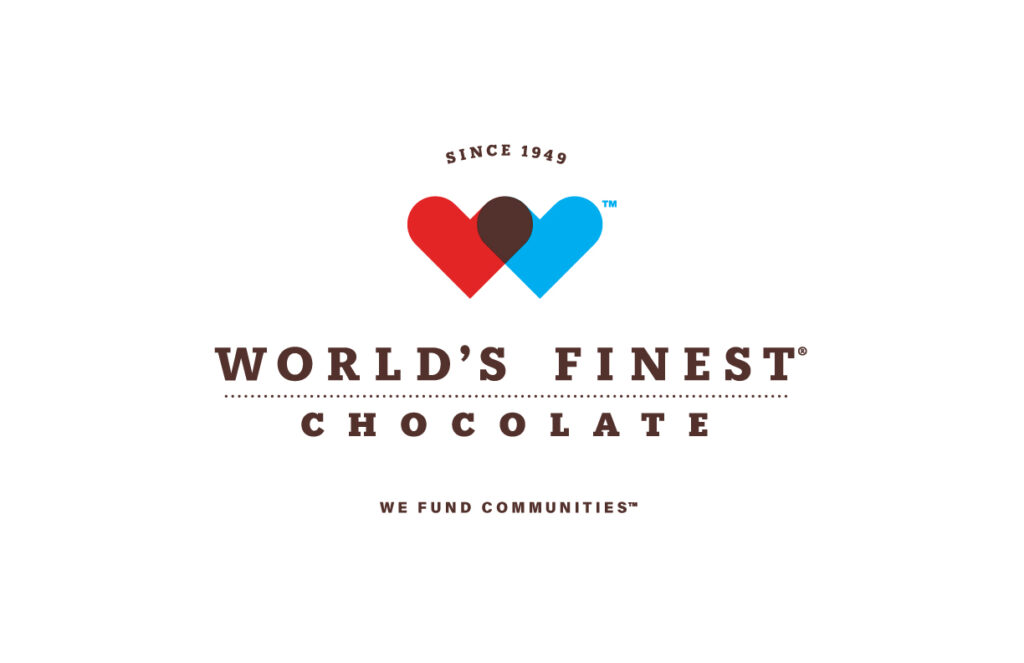 $1.00 AND $2.00 SELLING CANDY BARS
2 DIFFERENT CARRIERS TO FIT YOUR TASTE!
ALMOND, CRISP, CARAMEL, WAFER, MILK AND DARK CHOCOLATE
UP TO 50% PROFIT PLUS BONUS!
8-299 boxes ordered: $36.00 cost per box/$24.00 profit per box 40% profit
300-799 boxes ordered: $33.00 cost per box/$27.00 profit per box 45% profit
800+ boxes ordered: $30.00 cost per box/$30.00 profit per box 50% profit
Free boxes provided to cover prize incentives and shipping charge of $120.00 for orders of 50 boxes or more.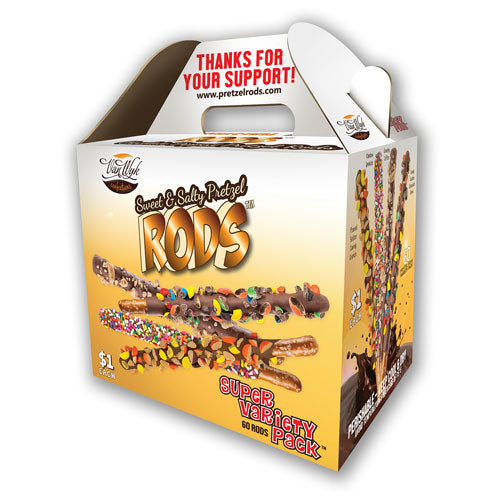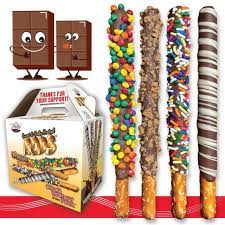 DELICIOUS ASSORTED PRETZEL RODS CHOCOLATE BITS, CRUNCHY TOFFEE, RAINBOW SPRINKLES, SALTED CARAMEL 60 PER CARRIER BOX, SELL FOR $1.00 EACH.
FOUR BOXES PER CASE FREE DELIVERY 1-19 CASES-35% PROFIT 20-39 CASES-40% PROFIT 40-59 CASES-45% PROFIT 60+ CASES-48% PROFIT